The RMV mobility card, which can do more
A medium for all season tickets
Keep safe: Your RMV season tickets are saved electronically on the eTicket RheinMain. Therefore, you must carry it everywhere – and can be used again and again for the next tickets. That is good for the environment – and is practical for those who travel a lot. With weekly, monthly and annual tickets or subscriptions, with the Student ticket Hesse, 9-o'clock- or 65plus-season tickets and more.
The personal mobility card
If your current season ticket expires and you want to go on travelling as usual, a new one must be loaded on the eTicket.
But even if the eTicket is "empty" – it remains your personal mobility card. With additional function for car and bike-sharing offers – and the choice of registering the Chip card in your name. So then if the eTicket should not be found for once, you easily get a replacement
---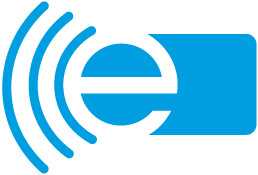 Watch out for this sign
Anyone who do not have a Chip card yet and buys a season ticket online in the RMV TicketShop, gets it delivered automatically by post. Moreover, eTickets are available at all outlets, which are marked with the light blue logo.
Do you already have a Chip card? Then you are also right in saving new season tickets here. Same is also the case round the clock at ticket machines with the eTicket logo. Simply place the Chip card on the marked surface and buy tickets. And you can also use our App with a NFC-enabled Smartphone: Hold the Chip card on the reverse side, wait for about 20 seconds, done!
---
Read and update electronically
Everything that is important for moving ahead is saved on your eTicket RheinMain: Your ticket data and, in case of your personal season tickets, also your masked name, date of birth and gender.
Do you want to know what is currently "on" your eTicket? Then you can read the Chip card yourself – at RMV ticket machines and outlets or using the RMV App with your Android Smartphone. Or login to meinRMV and look online. In the RMV customer portal, you can also update your data at the same time or buy new tickets.
Car and bike-sharing using eTicket
Travel as much as you want – and with what you want, with the eTicket RheinMain. Because, the eTicket is simultaneously a car key – or is even a bike key.
After registering once, have the access data for numerous car and bike-sharing providers in the region saved easily on your mobility card. So you require only one Chip card instead of many, to travel by bus, train, car, bike and even by Pedelec. Get in or get down very easily – in many cases in more favourable conditions than without eTicket.