Shop
Get Your tickets now - online or offline.
RMV-TicketShop
The RMV-TicketShop guarantees you easy, round-the-clock access to your tickets. Payments can be made conveniently by SEPA Basic Direct Debit or with your Visa or MasterCard credit card. Weekly and monthly tickets for adults, school students and trainees as well as annual tickets for journeys within the RMV network area are available as electronic tickets on the eTicket RheinMain platform. If your ticket is valid in a transition tariff zone, you will receive a paper ticket.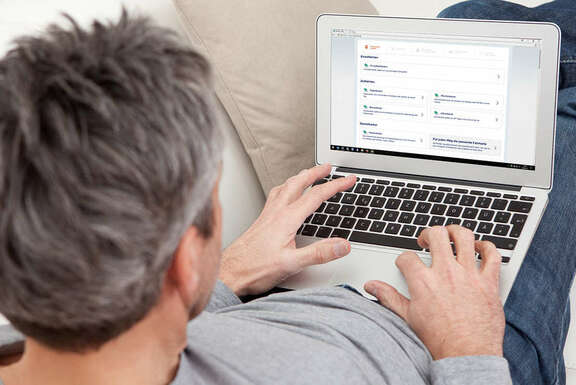 Other possibilites of purchasing tickets
If you want to travel by bus or rail, all you need is a valid ticket. RMV tickets are available from RMV ticket machines, RMV Mobility Centres and the sales outlets of public transport companies.
Many types of tickets are available from the bus driver or buy the quick and easy way by mobile phone.