On tour with leisure buses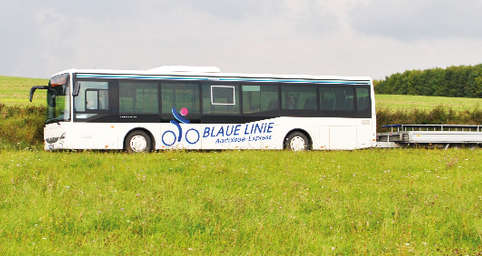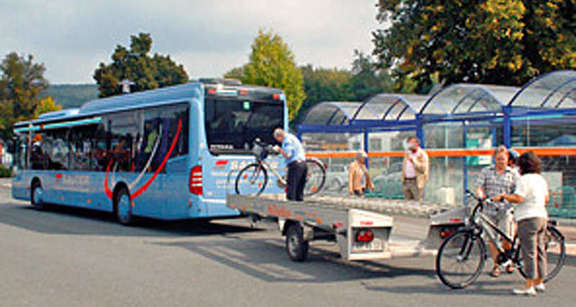 Ideal for hikers and bikers
Hikers and bikers can explore particularly beautiful regions with our leisure buses.
These are usually operated on weekends and public holidays in the summer half-year and mostly carry bicycle trailers. This way, you - and perhaps also your bike - can get to the starting point of a tour quickly and effortlessly. And the way back is also no longer a problem.
You can also switch to a more comfortable form of transportation in case of topographically demanding route sections or in the event of bad weather.
&nbs
On the road in the spring/summer
Blue route in the Lahn-Dill leisure region
High Rhön bus
NaTourBus - from Neckar through the Odenwald to the Main
Rhön cycle bus
Vogelsberger Vulkan Express
Weiltal bus in Taunus