Passengers with limited mobility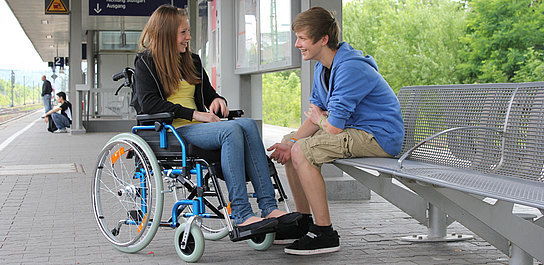 ---
Transport information
End-to-end accessibility: get to your destination with our profiles for passengers with limited mobility. They will enable you to receive offers tailored to your needs as well as providing important information on our disabled access journey sections.
Select the right profile for you:
Wheelchair users
Accompanied wheelchair users
Mobility impaired passengers
Passengers with pushchairs
Senior citizens
Access this information by clicking on "End-to-End Accessibility Options" under Single Enquiry. As this special service is still being developed, it is currently only available in German.
---
Info on stops
So that you're always able to find your way round, we've listed the descriptions and maps for our stops here. This will help you to get an idea of the local conditions beforehand so that you'll be on your way faster.
---
Fares information
Holders of a severe disability pass with an additional page and valid token travel free of charge. For more information, click on Free travel entitlement for passengers with severe disabilities
Wheelchairs are carried when the design of both the wheelchair and the vehicles permit it and transport safety is not impaired. Carriage is free of charge.
Guide dogs accompanying blind passengers are permitted to travel on services at all times.
Ticket sales
If you need an RMV ticket, they are available from various sources:
---
meinRMV
Register now at meinRMV - and keep an eye on everything that moves. For example, the next departures for your saved route appear immediately on the home page. Or traffic news affecting your routes. The best thing is to link your personal mobility profile with meinRMV so you'll be on your way faster and easier – and with fully accessibility.
---
Always well-informed
Keep yourself up-to-speed. RMV supplies you with news on all aspects of mobility that we know you'll find useful.
---
Always well-advised
Have you any questions on RMV's service provision? We'd be delighted to assist and look forward to hearing from you.
---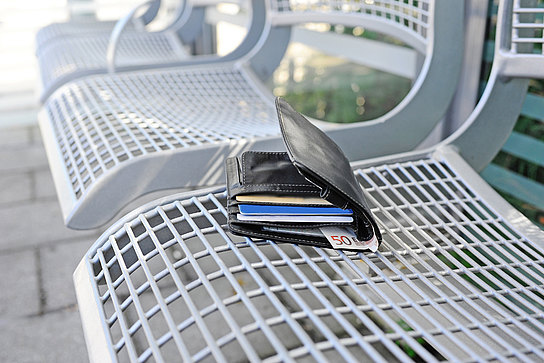 Left anything behind? You'll find help here and hopefully soon be re-united with your belongings:
RMV Service Hotline: 069 / 24 24 80 24