KombiTicket Frankfurter Hof in Mainz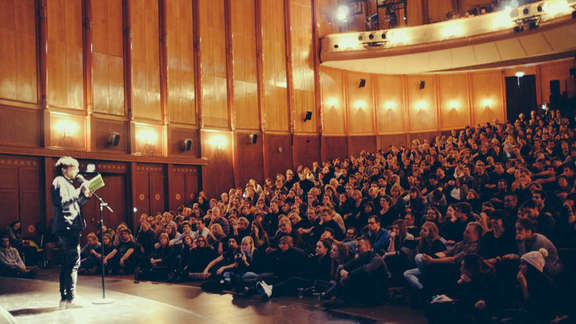 Admission ticket and RMV ticket all in one
Valid for events held at the Frankfurter Hof
Valid for outward and return travel up until close of operations
Onward travel ticket

No

Holder may be accompanied by other persons

No

Transferable

In some cases – but not tickets bought online

Use for First Class travel

Yes, with a supplement

Cross-network fare

No

Dial-a-ride taxi service (AST), express bus, etc.

Yes, in some cases with a supplement (1 supplement per person per journey)

Use of IC service

No
Admission tickets to all events at the Frankfurter Hof in Mainz are also valid as RMV tickets when they bear the word "KombiTicket".
This applies to events held at the Frankfurter Hof itself and the following venues: Phoenixhalle, Zitadelle, Domplatz, Rheingoldhalle, Volkspark, Kurfürstliches Schloss and Christuskirche, and for events at the Zollhafen waterside development and the Messe showground.
The KombiTicket is valid throughout the RMV network for Second Class travel on all RMV modes of transport.
It is valid on the day of the event for outward and return travel up until close of operations.
For admission tickets issued as original tickets:

These are valid when they bear the word "Kombiticket"
Only the KombiTicket itself entitles the holder to travel on RMV – copies of admission ticket reservations or similar are not accepted.

For tickets purchased online:

For each unnamed online ticket, in addition you can print out a named RMV KombiTicket: An RMV access number is on the printout of the online ticket Please enter this number at www.ztix.de/rmv.
The RMV KombiTicket will then be issued with a name, i.e. it will indicate the first name, surname and address of the person using this RMV KombiTicket. The actual admission ticket remains transferable.
This separate RMV KombiTicket is only valid in conjunction with the admission ticket and ID or passport.
Sales outlets
Admission tickets are available from advance ticket sales outlets of the event organiser and their sales partners and online as "Print at home" tickets.
Miscellaneous
Our common conditions of carriage (only in German) and fare regulations (only in German) apply.
---
Contact