Night travel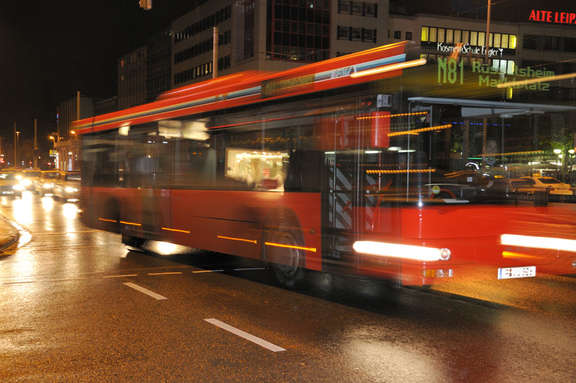 The many night routes in the RMV region ensure you are kept mobile using public transport from late at night to early in the morning. Regardless of whether you are leaving a club or coming from a party or work – bus and rail will get you safely to where you want to go.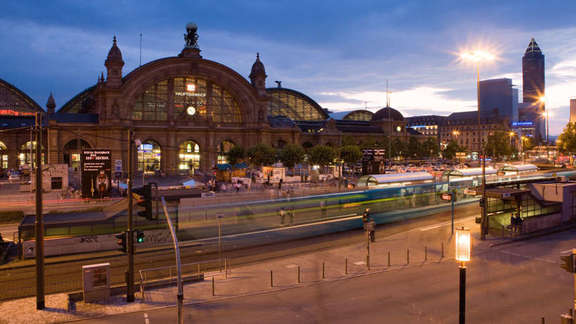 Night travel FrankfurtRheinMain
At night, Frankfurt and the region are well connected every day of the week. Six S-Bahn lines operate on weekends, supplemented by regional bus lines. The S8 runs through the region every night from Monday to Friday. And in Frankfurt there is a single line network that is served at least every half hour every night and is in fact no longer different from the daily network.
Wiesbaden: Nightliner
In the state capital you can also get to your destination late at night.
Mainz: Night routes
In Mainz and the surrounding region, you can also travel by bus and tram late at night.
Darmstadt and Darmstadt-Dieburg district: Nightliner
For everyone who likes going out at night, there are many night buses and trams operating in Darmstadt and the Darmstadt-Dieburg districts at weekends and before a bank holiday.
Gießen: Venus and Saturn night buses
At the weekends and before bank holidays, the planets do their rounds in Gießen – as this is when the night bus services "Venus" and "Saturn" as well as the connecting taxis "Phoebe" and "Aegir" operate until the early morning hours.