Night travel FrankfurtRheinMain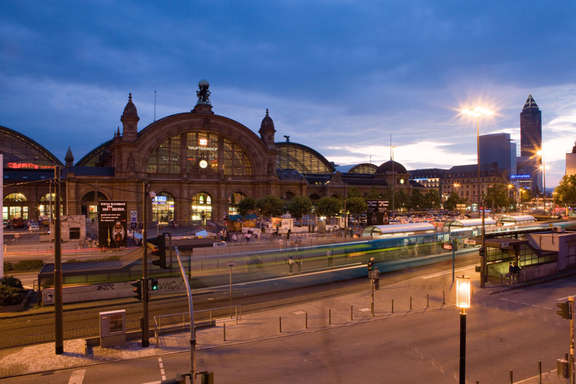 At night, Frankfurt and the region are well connected every day of the week. Six S-Bahn lines operate on weekends, supplemented by regional bus lines. The S8 runs through the region every night from Monday to Friday. And in Frankfurt there is a single line network that is served at least every half hour every night and is in fact no longer different from the daily network.
More information
Passengers can also ask the bus driver to drop them off in between stops (where it is safe to do so).
All night line journeys as well as the late journeys with the normal routes are included in the Routes enquiry.
If you have any questions, please contact the RMV hotline.
You can use the Connection Search to find out the route and time of travelling home via bus and train.
---
Download network map of Frankfurt night-time routes
Network map of the night-time routes
Valid from 11 December 2022