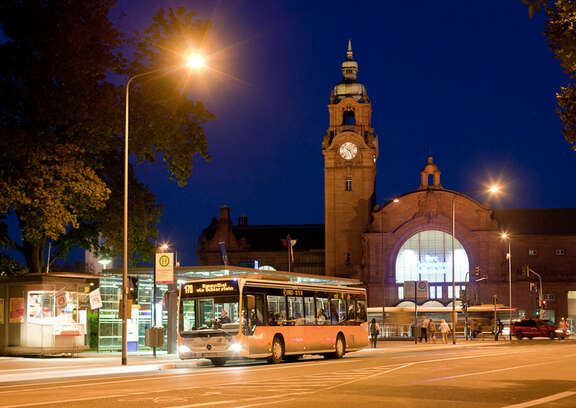 In Hesse's state capital Wiesbaden, the Nightliner buses will get you to your destination until late at night.
More information
A return journey heading towards Wiesbaden city centre with lines N2 to N12 is available upon advance booking. This can be made up to 15 minutes before arrival of the buses at the terminal stop. Call (06 11) 45 02 24 50.
Some Nightliner stops are only served upon request. When you get on the bus, please tell the driver where you want to get off.
At the stop Berliner Straße, bus platform D, you can switch between lines N2 and N7 heading out of town.
All night bus journeys are listed in the journey planner.
If you have any questions on the Nightliner buses, please contact the RMV hotline.