Additional person on frequent travel tickets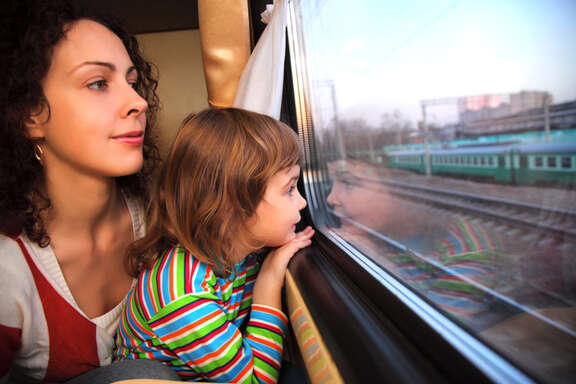 One adult and any number children under 15 years can travel free of charge.
Valid for persons with an adult weekly, monthly or annual ticket or a 65-plus ticket or 9 a.m. ticket.
Conditions
Valid for holders of an adult weekly, monthly or annual season ticket, a Hesse senior citizen comfort ticket or a 65-plus monthly ticket respectively 9.00 a.m. ticket.
Valid in authorised fare zones.
Valid daily from 7.00 p.m. until 5.00 a.m. Valid all day on Saturday, Sunday, statutory public holidays in Hesse plus 24th and 31st December.
When journeys extend outside the authorised fare zones, each person accompanying the holder needs an onward travel ticket.
If you have a first class ticket the first class regulations apply.
The regulation governing accompanied ticket holders does not apply to day tickets, SemesterTickets, Monthly/Weekly tickets for pupils and apprentices and most JobTickets. Holder of a JobTicket may only accompanied by other persons if an additional agreement has been made and registered on the ticket.
An extended regulation applies in Mainz and Wiesbaden. For more information (only in German), visit: www.eswe-verkehr.de/...
Other
Our general conditions of carriage and fare regulations apply.