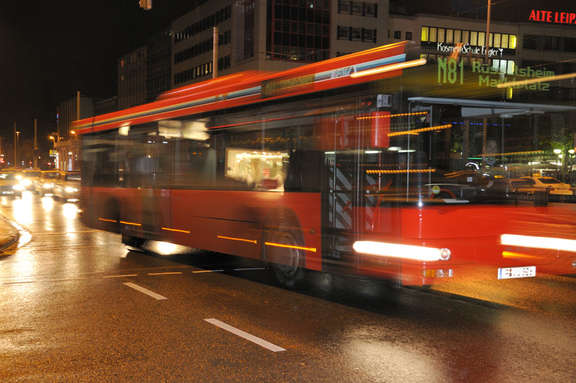 In Mainz and the surrounding region, the night lines 6, 50, 51, 52, 66, 68, 90, 91, 92 and 93 will get you from A to B until late at night.
More information
Passengers can also ask the bus driver to drop them off in between stops (where it is safe to do so).
All Night line journeys as well as the late journeys with the normal routes are included in the Routes enquiry.
If you have any questions, please contact the RMV hotline.