Darmstadt and district Darmstadt-Dieburg: NightLiners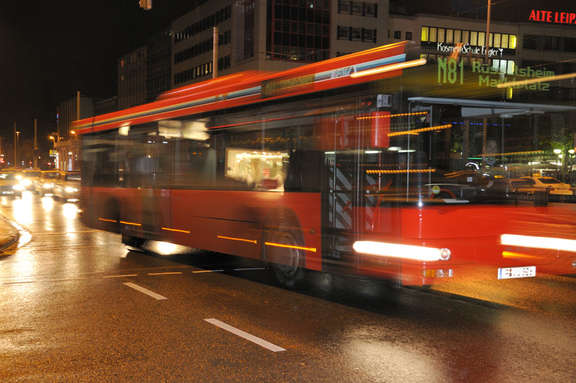 For everyone who likes going out at night in Darmstadt and the district Darmstadt-Dieburg, there are many buses and trams operating late at night on weekends and before bank holidays.
More information
Outside the Darmstadt city area, passengers on the n71 night bus can ask the bus driver to drop them off between stops (where it is safe to do so).
All NightLiner journeys and other night journeys are included in the Routes enquiry .
If you have any questions on the night buses, please contact the RMV hotline.
---
Night lines map