Rhein-Main-Verkehrsverbund
Rhein-Main-Verkehrsverbund (RMV or Rhine/Main Regional Transport Association) is one of the biggest transport associations in Germany. It coordinates and organises regional bus and rail transport services across an area of around 14,000 square kilometres. That's around two-thirds of the area of the Federal State of Hesse.
Since the association was set up in 1995, more and more people have chosen to travel by RMV. Today, RMV transports a total of 808 million passengers a year. It therefore carries around 2,5 million passengers per workday and hence is a key contributor to the development of the Rhine/Main areaas a pulsating metropolitan region.
One ticket, one fare, one timetable
At RMV, the rule is: one ticket, one fare, one timetable. From more than 100 different fares has come one standardised system of fares. Even when you change from one mode of transport to another, you still only need one ticket. The journey times are also coordinated wherever possible.
Improvement in quality and development of transport routes
By awarding transport services on the basis of Europe-wide tenders, key improvements have been made to the quality of the transport services on offer. This includes the use of modern, energy-saving and comfortable vehicles, the development of customer information systems, the further development of distribution channels, ongoing staff training and the continuous monitoring of the standard of quality on offer.
RMV – the success story
Since the association was established, not only has RMV consistently expanded the services on offer, but the number of passengers has also risen constantly. In addition to that, improvements in quality have been achieved in many areas.
RMV facts and figures
Here you can access structural and statistical information and figures relating to RMV.
RMV structure
Here you can find out who the 26 RMV shareholders are, who is on the Supervisory Board, how the Three-Tier Model works and how you can support RMV in its projects on the Passenger Advisory Board.
RMV's responsibilities
RMV coordinates and organises regional bus and rail transport. This also includes key responsibilities, such as the fares structure, creation of timetables, commissioning of transport services, development of the network and assuring a high standard of quality.
Travelling safely by bus and rail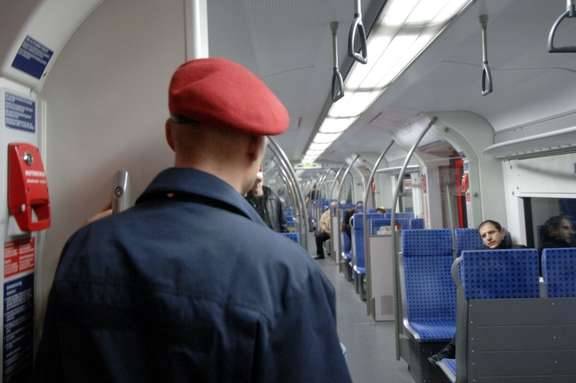 For RMV, passenger safety is an important issue that resolutely drives us forward. Increased staff presence and technical surveillance equipment are core measures that are already in use and will be systematically expanded in future.