Underground train, tram or train? Here you will find information about our vehicles and important tips on how to get around in a barrier-free manner in the RMV area.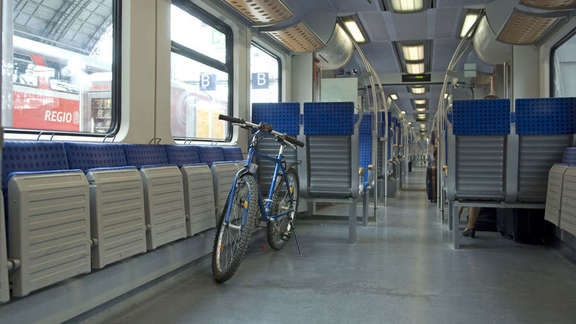 Information on the multi-functional area
The multi-functional area is indicated by a symbol on the entrance doors. In the multi-functional area, you will find space for bicycles, prams and wheelchairs.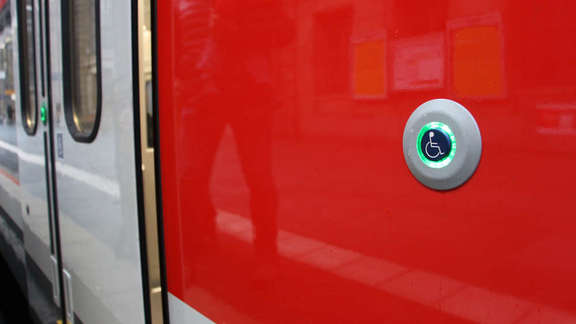 Buttons and their meaning
Ideally, they should be of high contrast, easily accessible at all important locations, tactile, understandable, well-defined and at an appropriate eye-level, only then, do the buttons serve their intended purpose.