Hessian State Theatre in Marburg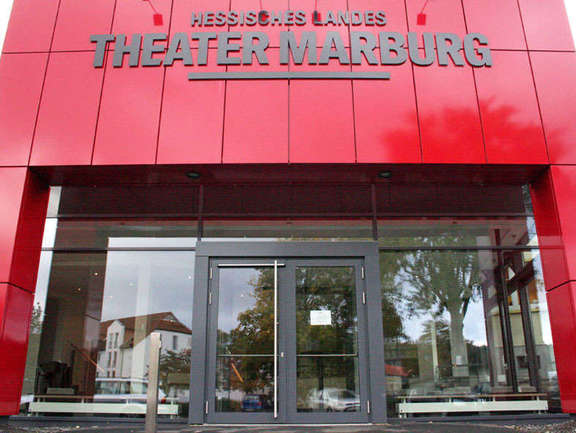 Entry ticket and RMV-ticket in a
Valid for events of the Hessian State Theatre
Valid for the journey there and back up until close of operations
Onward travel ticket

no

Holder may be accompanied by other persons

no

Transferable

To some extent, not for online ticket

Use for First Class travel

yes, with supplement

Cross-network fare

no

Dial-a-ride taxi service (AST), express bus, etc.

yes, in some cases with a supplement (1 supplement per person per journey)

Use of IC service

no
The entry ticket for all the events of the Hessian State Theatre in Marburg is also valid as a RMV ticket if it has a combined ticket imprint.
This is valid for the events at the theatre at Schwanenhof itself and the event venues Saal der Musikschule (Hall of the school of music) and the Fürstensaal (Hall of the princes) in the Marburger Schloss.
The KombiTicket is valid for the 2nd class of all RMV transportation means across the entire RMV area.
It is valid on the event day for the journey there and back up until the close of operations.
For entry tickets on the original ticket paper:

The entry ticket has a "KombiTicket" imprint.
No copies of travelled entry tickets or the equivalent are allowed, only the combined ticket alone.

For Online-Tickets (Print@Home entry ticket):

For every personalised online ticket, one additional personalised RMV-KombiTicket can be printed.
This separate Print@Home RMV-KombiTicket is valid only in combination with the Print@Home entry ticket and the ID card or passport.
Special feature
The entry tickets are gradually shifted to the combined ticket regulation in the introduction phase. Therefore, please pay attention to the combined ticket imprint.
Visit the webpage of the event organiser to know any exceptions to the combined ticket regulation.
Points of sale
The entry tickets are available at the booking offices of the event organiser and their sales partners or as "Print at home" tickets.
Miscellaneous
Our common conditions of carriage (only in German) and fare regulations (only in German) apply.
---
Contact