Bike-sharing and more
Travelling with your bike is easy on almost all rail routes and on many local bus and rail services. And the best thing about it is that the bike goes free of charge.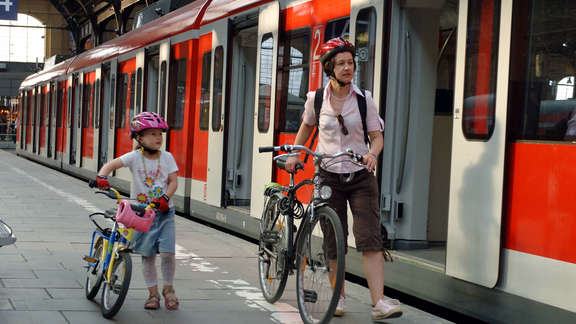 Carrying bikes
As a rule, bicycles are carried free of charge on RMV services.
Leave for your day out by bus or rail. And then hire a bike locally to continue your journey. You can find an address list of bike rentals here.
---
Hesse cycle route planner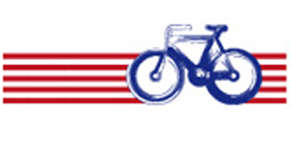 Planning your next bike ride in Hesse is easy with our interactive customised service.
On tour with leisure buses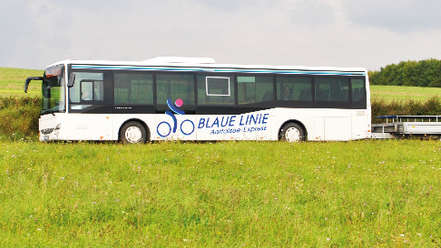 Our leisure buses bring hikers and bikers to beautiful regions very comfortably. After the tour, when your legs are tired and heavy, you can be transported back to the starting point. There are also some trains with more capacities for bikes during high season.