Express buses in Frankfurt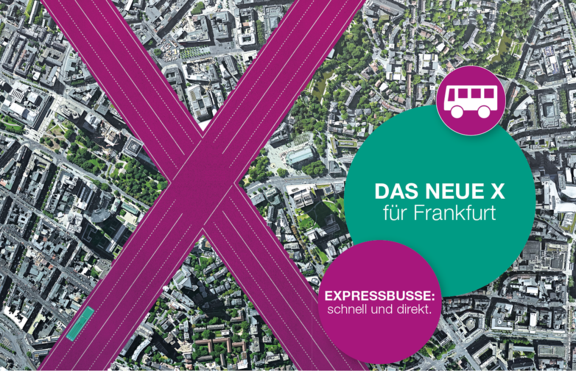 The express bus routes X58, X61 and X77 offer attractive connections for short journey times and direct routes to Frankfurt Airport.
The express bus routes have a streamlined route and primarily use express roads. In the interest of acceleration, they only run to selected stops. Most of these stops are places where key changes can be made. In this way, they achieve considerable travel time gains of up to 15 minutes compared to current bus services. The destination of all three express bus routes is Frankfurt Airport.
Here is an overview of the express bus routes
X58: Höchst Bahnhof - Airport Terminal 1
X61: Südbahnhof - Gateway Gardens Nord - Airport Terminal 1
X77: Südbahnhof - Gateway Gardens - CargoCity Süd
For the first time, CargoCity Süd will receive a direct connection to and from the city centre with the express bus route X77. Route X77 replaces route 77, while the basic routes 58 and 61 remain unchanged. The routes will run daily from 4.00 a.m. to 1.00 a.m. at least every 30 minutes.
---
RMV Frankfurt: Download route network map
Network map for Frankfurt am Main.
Valid from 12 December 2021
---